Another Friday is here and another opportunity to share the first sentence (or so) of the books we are reading.
What book has captured your attention this week? Please share the opening lines on your own blog or social media. Add a link to your post below. If there is no link, leave a comment to let others know where to find your post.
Of course, you can simply leave your Book Beginning in a comment below. Please include the title and author.
Please use the hashtag #bookbeginnings so we can find each other on social media.
MY BOOK BEGINNING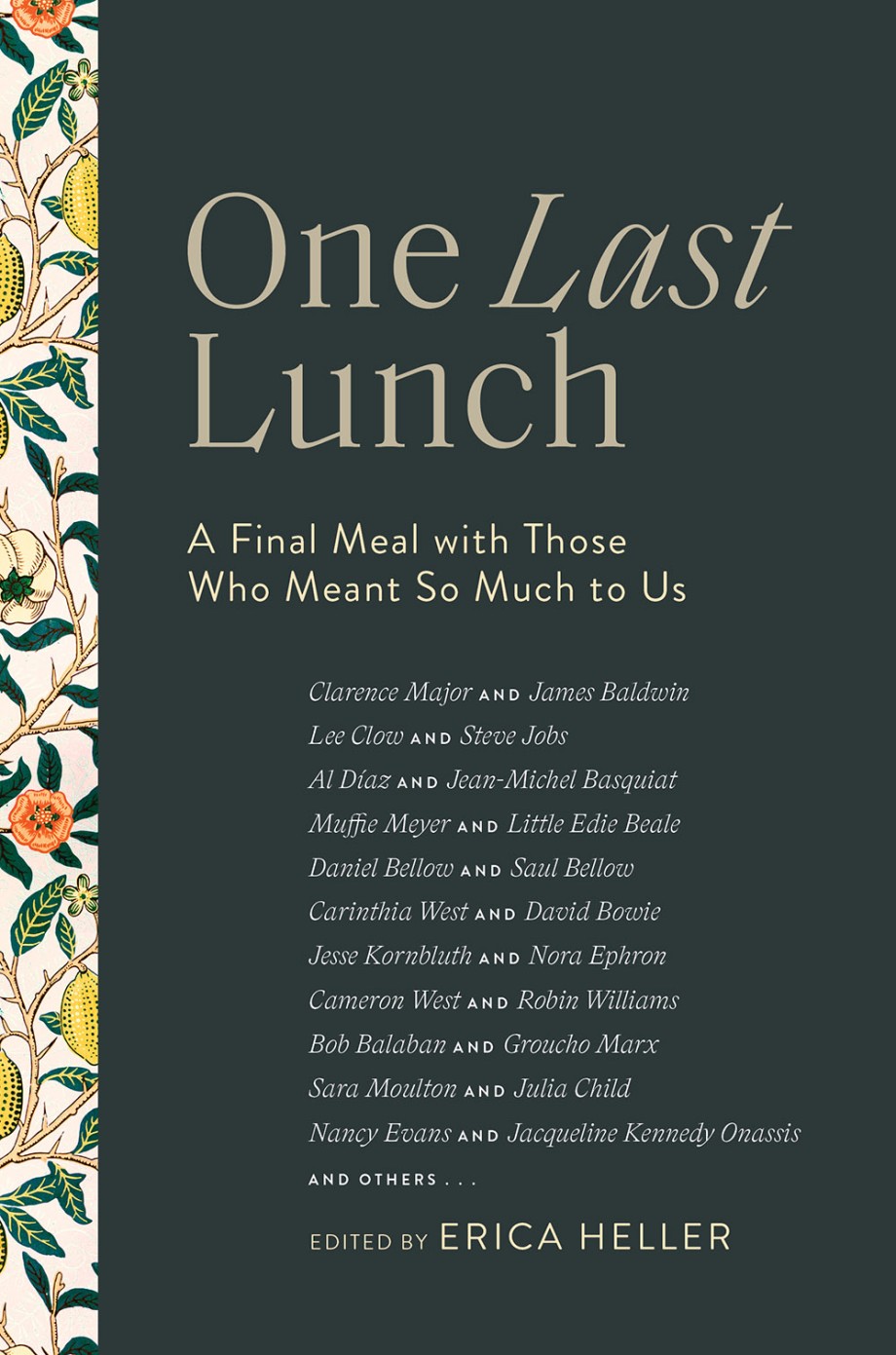 To imagine lunch now with my father, Joe Heller, it would have to be in spring.
--
One Last Lunch: A Final Meal with Those Who Meant So Much to Us
, edited by Erica Heller. This wonderful collection of essays is available now from
Abrams Books
.
Erica Heller, a writer and the daughter of Joseph Heller, the author of
Catch-22
, gathered essays from 49 people all imagining a final meal with a loved one who has passed away. Contributors include children, friends, acquaintances, professional colleagues of writers, actors, and other well known personalities, such as Julia Child, Paul Newman, Prince, and Nora Ephron.
You can read my recent interview with Erica Heller about
One Last Lunch
here
.
Mister Linky's Magical Widgets -- Thumb-Linky widget will appear right here!
This preview will disappear when the widget is displayed on your site.
If this widget does not appear,
click here
to display it.
FRIDAY 56
Freda at
Freda's Voice
hosts
The Friday 56
, a perfect tie in with Book Beginnings. Join her to share a two-sentence teaser from the book you are featuring this week.
MY FRIDAY 56
We lolled on the divans like pashas, while George brought us coffee on a brass tray and sat down to fill us in on our lunch. It turned out that Burroughs was withdrawing from a heavy heroin habit and was being looked after by his friends, among them Allen Ginsberg and Peter Orlovsky, all of whom were living in a nearby ratbag hotel on rue Git-le-Coeur.
From the essay by Aviva Layton imagining a last lunch with William Burroughs. That is a serendipitous Friday 56 for me because I just this morning finished reading Burroughs' magnum opus,
Naked Lunch
. I read
Naked Lunch
as one of my picks for my
2020 Reading Classic Books Challenge
-- my LGBT pick since June is Pride Month.
Sometimes you just find Storyline Serendipity!