BOOK BEGINNINGS ON FRIDAYS
THANKS FOR JOINING ME ON FRIDAYS FOR BOOK BEGINNING FUN!
MY BOOK BEGINNING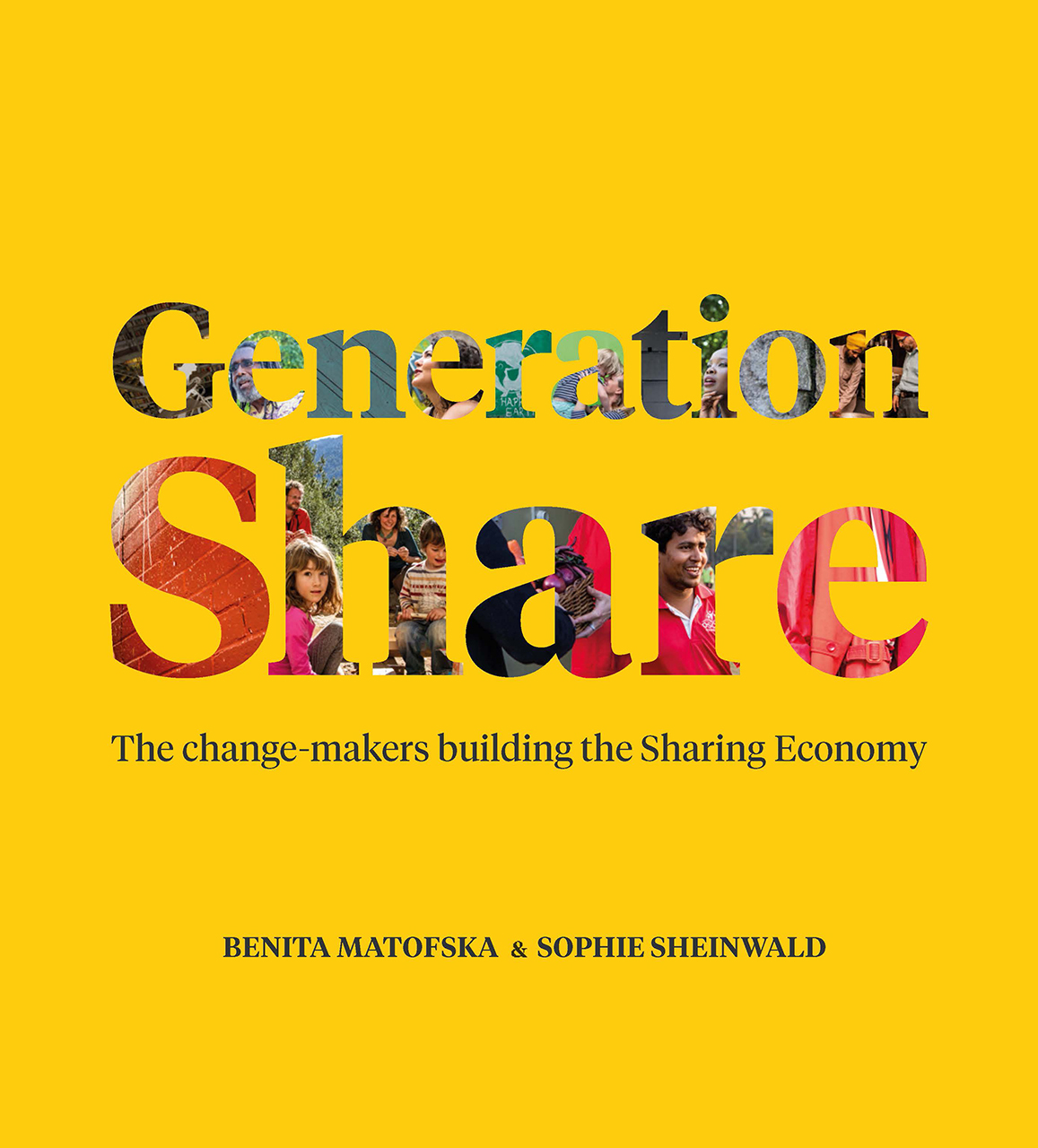 What is the sharing economy? What does sharing mean to you?
Generation Share: The Change Makers Building the Sharing Economy
by
Benita Matofska
and
Sophie Sheinwald
, a new release from
Policy Press
. Interviews and photos highlighting 200 case studies of the new worldwide sharing movement.
Please join me every Friday to share the first sentence (or so) of the book you are reading, along with your initial thoughts about the sentence, impressions of the book, or anything else the opener inspires. Please remember to include the title of the book and the author's name.
EARLY BIRDS & SLOWPOKES:
This weekly post goes up Thursday evening for those who like to get their posts up and linked early on. But feel free to add a link all week. Sorry I didn't get the post up early this week! My law partner and I had our office party yesterday evening to celebrate her becoming a partner, changing our firm name to
Dumas & Vaughn
, and our firm's fifth anniversary. We were setting up for the party and I forgot to post!
SOCIAL MEDIA:
If you are on Twitter, Instagram, or other social media, please post using the hash tag #BookBeginnings. I try to follow all Book Beginnings participants on whatever interweb sites you are on, so please let me know if I have missed any and I will catch up. Please find me on
Instagram
,
Facebook
, and
Twitter
.
YOUR BOOK BEGINNING
TIE IN:
The Friday 56
hosted by Freda's Voice is a natural tie in with this event and there is a lot of cross over, so many people combine the two. The idea is to post a teaser from page 56 of the book you are reading and share a link to your post. Find details and the Linky for your Friday 56 post on
Freda's Voice
.
MY FRIDAY 56
In this 24/7, on-demand, screen-obsessed era, we are exposed to more information in one day than our predecessors experienced in a lifetime. For Gen Z, the Sharing Economy is the economy -- as much a part of them as they are of it and so innate they may not realize it.
It's hard to know from this snippet where this idea is going. I can imagine, but don't know, how modern technology and sharing fit together.
While I read on to figure it out, I'll share this picture of me and my law partner Ashley Vaughn, from our party last night. I hope you share your Book Beginnings and Friday 56 teasers!