THANKS FOR JOINING ME ON FRIDAYS FOR BOOK BEGINNING FUN!
Please join me every Friday to share the first sentence (or so) of the book you are reading, along with your initial thoughts about the sentence, impressions of the book, or anything else the opener inspires. Please remember to include the title of the book and the author's name.
EARLY BIRDS & SLOWPOKES:
This weekly post goes up Thursday evening for those who like to get their posts up and linked early on. But feel free to add a link all week.
FACEBOOK:
Rose City Reader has a
Facebook page
where I post about new and favorite books, book events, and other bookish tidbits, as well as link to blog posts. I'd love a "Like" on the page! You can go to the page
here
to Like it. I am happy to Like you back if you have a blog or professional Facebook page, so please leave a comment with a link and I will find you.
TWITTER, ETC:
If you are on Twitter, Google+, or other social media, please post using the hash tag #BookBeginnings. I try to follow all Book Beginnings participants on whatever interweb sites you are on, so please let me know if I have missed any and I will catch up.
YOUR BOOK BEGINNING
MY BOOK BEGINNING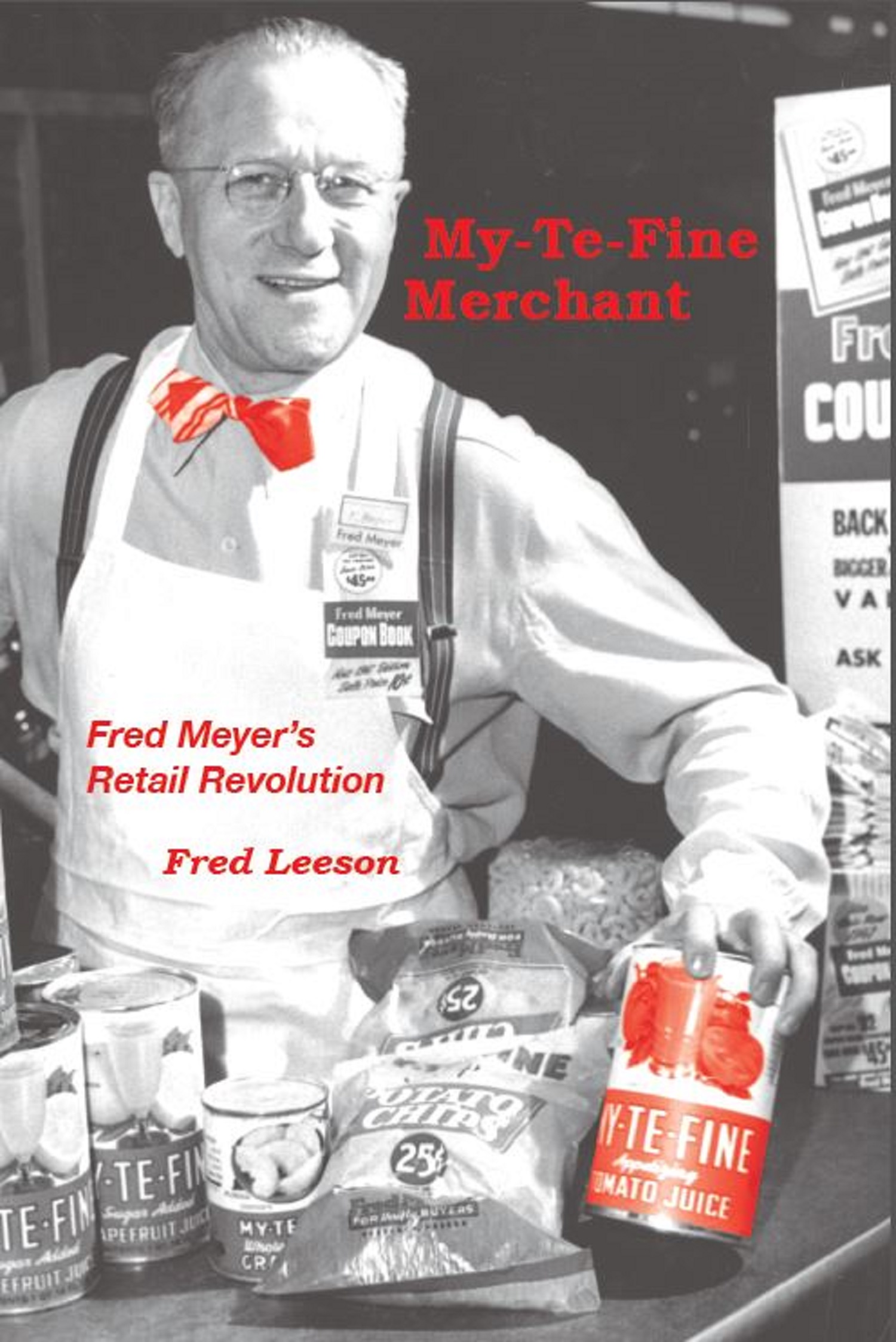 An elderly man with a hat pulled low on his head and using a cane to steady his weakened right leg found himself confronted on Southwest First Avenue near Harrison Street in Portland by a young man with long hair and a bedroll strapped to his back.
--
My-Te-Fine Merchant: Fred Meyer's Retail Revolution
by Fred Leeson. The elderly man is Fred Meyer, founder of the Pacific Northwest chain of "superstores" that still bears his name. Meyer pioneered the idea of selling groceries, drugs, clothing, home goods, toys, sporting goods, electronics, fine jewelry, and more under one roof.
Fred Leeson was a long time newspaper journalist. His biography of Fred Meyer is a readable and entertaining slice of regional history, providing the story behind this household name.
My-Te-Fine Merchant is available on line
, or order from your favorite local bookseller. A
Kindle edition is also available
.