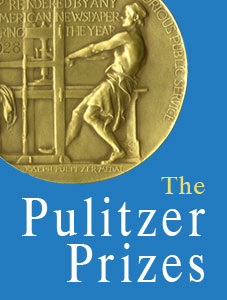 The
Pulitzer Prize for Fiction
(formerly called the Prize for the Novel) has been awarded since 1918 for distinguished works of fiction by an American author, preferably dealing with American life.
The prize is named after its founder, legendary American publisher Joseph Pulitzer. No prize was awarded in several years, most recently in 2012. The prize is currently $15,000.
So far, I've read 63 of the 94 winners. The list of all the winners is below, with notes about whether I've finished it, it is currently on my TBR shelf, or if it is available as an audiobook from my library.
The Prize winners since 1918 are:
2021:
The Night Watchman
by Louise Erdrich
ON OVERDRIVE