BOOK BEGINNINGS ON FRIDAYS
THANKS FOR JOINING ME ON FRIDAYS FOR BOOK BEGINNING FUN!
MY BOOK BEGINNING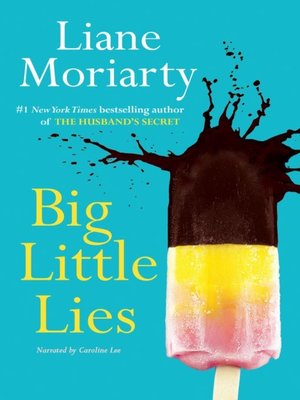 "That doesn't sound like a school trivia night," said Mrs. Patty Ponder to Marie Antoinette. "That sounds like a riot."
--
Big Little Lies
by
Liane Moriarty
. I was slow to climb onto this bandwagon and now I regret it. I love this
Big Little Lies
book! Now I want to read Moriarty's other books. What should I start with?
This is the cover on the audiobook edition I got from the library. It's so striking that I like it better than the tv show tie-in cover I usually see.
Please join me every Friday to share the first sentence (or so) of the book you are reading, along with your initial thoughts about the sentence, impressions of the book, or anything else the opener inspires. Please remember to include the title of the book and the author's name.
EARLY BIRDS & SLOWPOKES:
This weekly post goes up Thursday evening for those who like to get their posts up and linked early on. But feel free to add a link all week.
SOCIAL MEDIA:
If you are on Twitter, Instagram, or other social media, please post using the hash tag #BookBeginnings. I try to follow all Book Beginnings participants on whatever interweb sites you are on, so please let me know if I have missed any and I will catch up. Please find me on
Instagram
,
Facebook
, and
Twitter
.
YOUR BOOK BEGINNING
TIE IN:
The Friday 56
hosted by Freda's Voice is a natural tie in with this event and there is a lot of cross over, so many people combine the two. The idea is to post a teaser from page 56 of the book you are reading and share a link to your post. Find details and the Linky for your Friday 56 post on
Freda's Voice
.
MY FRIDAY 56
"I'll pay you a thousand dollars if you stop that sound right now," said Ed. He put his pillow over his face. For a very nice man, he was surprisingly cruel about her singing.