BOOK BEGINNINGS ON FRIDAYS
THANKS FOR JOINING ME ON FRIDAYS FOR BOOK BEGINNING FUN!
MY BOOK BEGINNING
I have two this week because I have so many new books stacked on my desk I need to start doing some double-features!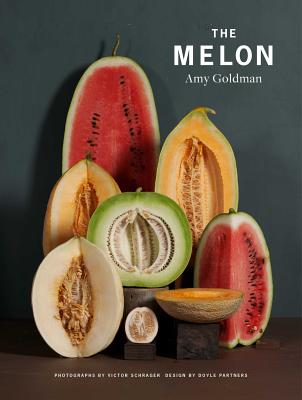 The taste of melons at their peak, oozing honey, is incomparable, as is the air, sweet-smelling with muskmellon on an August night.
--
The Melon
by
Amy Goldman
. Goldman is an author, gardener, and advocate for heirloom seeds, fruits, and vegetables. Her newest book,
The Melon
, is an expanded revamp of her earlier melon book and is fabulously luscious. Top pick for gardener gift giving.
There is spirit to these woods, if you take the time to listen.
--
Listening at Lookout Creek: Nature in Spiritual Practice
by
Gretel Van Wieren
, new from
OSU Press
. Van Wieren retreated to the H. J. Andrews Experimental Forest in Oregon's western Cascade Mountains to conduct the "spiritual experiment" needed to reconnect with the natural world.
Please join me every Friday to share the first sentence (or so) of the book you are reading, along with your initial thoughts about the sentence, impressions of the book, or anything else the opener inspires. Please remember to include the title of the book and the author's name.
EARLY BIRDS & SLOWPOKES:
This weekly post goes up Thursday evening for those who like to get their posts up and linked early on. But feel free to add a link all week.
SOCIAL MEDIA:
If you are on Twitter, Instagram, or other social media, please post using the hash tag #BookBeginnings. I try to follow all Book Beginnings participants on whatever interweb sites you are on, so please let me know if I have missed any and I will catch up. Please find me on
Instagram
,
Facebook
, and
Twitter
.
YOUR BOOK BEGINNING
TIE IN:
The Friday 56
hosted by Freda's Voice is a natural tie in with this event and there is a lot of cross over, so many people combine the two. The idea is to post a teaser from page 56 of the book you are reading and share a link to your post. Find details and the Linky for your Friday 56 post on
Freda's Voice
.
MY FRIDAY 56
From
The Melon
:
Once a favorite of French market gardeners, Prescott Find Blanc is now a favorite of mine. This ethereal, deeply furrowed , puffy-looking melon reminds me of dough rising.
From
Listening at Lookout Creek
:
Ecological change does influence inner change. And how we think about this change, how we choose to name it and then engage it, or not, shapes our consciousness, our very being.