What books came into your house last week? I got three new books, one that is out already and two that will launch in the next weeks: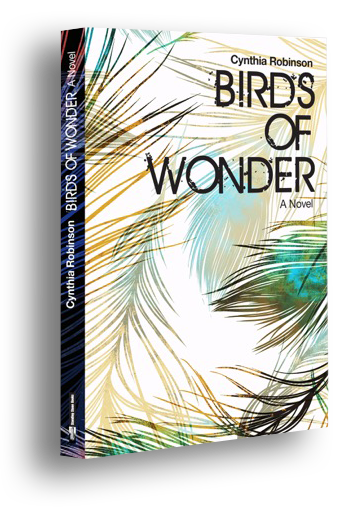 Birds of Wonder
by
Cynthia Robinson
. This debut novel is a murder mystery and complex family story set in upstate New York. It starts when a teacher discovers the body of her dead student and calls the police to solve the crime -- the police detective being her own daughter. It looks amazing!
A Place in the World
by
Amy Maroney
. This is the last book in Maroney's Miramonde series of historical novels about a female artist in the 1500s and the modern art historian tracking her down. The book launches on September 26.
The Miramonde series starts with
The Girl from Oto
, continues with
Mira's Way
, includes a preqel novella called
The Promise
, and concludes with
A Place in the World
.
Read my
interview with Amy Maroney
about her series, female artists, and what drew her to historical fiction.
This Particular Happiness: A Childless Love Story
by
Jackie Shannon Hollis
, a new memoir will be available October 1 from
Forest Avenue Press
, by a woman who made the complicated decision not to have children when she married a man who did not want kids.
For those in the Portland area, the official
book launch for This Particular Happiness
is October 4, 2019 at Powell's City of Books from 7:30 - 9:00 pm. Laura Stanfill, the delightful and inspiring leader of Forest Avenue Press, will be on hand to introduce Jackie and her book.
Thanks for joining me for
Mailbox Monday
, a weekly "show & tell" blog event where participants share the books they acquired the week before. Visit the
Mailbox Monday website
to find links to all the participants' posts and read more about Books that Caught our Eye.
Mailbox Monday is graciously hosted by Leslie of
Under My Apple Tree
,
Serena of Savvy Verse & Wit
, and Martha of
Reviews by Martha's Bookshelf
.