Monday, September 1, 2014
Posted by Gilion Dumas
at 8:00 AM
0 comments

Thanks for joining me for Mailbox Monday! MM was created by
Marcia
, who graciously hosted it for a long, long time, before turning it into a touring event. Mailbox Monday has now returned to its
permanent home
where you can link to your MM post.
Below is the list of
Elizabeth George
books that have come into my house in the last couple of weeks. I've been collecting her Inspector Linley books from garage and library sales this summer, based on nothing more than watching one Linley BBC episode and hearing good things.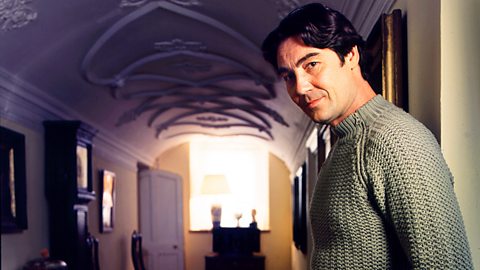 I get like this about mystery series. If I hear about one that sounds good, I want to read them all, but in order. So I start collecting them but don't start reading them until I get the first one. Luckily, last week I found the first book of the series at
Booktique
in Lake Oswego, my favorite Library Friends store. I now have eight of the books in the series and look forward to starting it!
A Great Deliverance
(#1)
Playing for the Ashes
(#7)
In the Presence of the Enemy
(#8)
Deception on His Mind
(#9)
In Pursuit of the Proper Sinner
(#10)
A Traitor to Memory
(#11)
What Came Before He Shot Her
(#14)
This Body of Death
(#16)
I better keep collecting because I still need many of the early books.

Posted by Gilion Dumas
at 8:00 AM
1 comments

P. D. James
is an English novelist, best known for her mystery series featuring policeman and poet Adam Dalgliesh. Those I've read are all set in some kind of closed society -- an adaptation of the "closed room" mystery. She also has two mysteries starring Cordelia Gray, stand-alone novels, and non-fiction books.
At 91, she is still writing and is a Life Peer in the House of Lords.
I've now read nine of James's books. Unusual for me, I read all nine with my ears. The audio editions are particularly good and readily available from my library.
Those I have read are in red; those currently on my TBR shelf are in blue.
ADAM DALGLIESH MYSTERIES
Cover Her Face
(1962) (country house)
A Mind to Murder
(1963) (private mental hospital)
Unnatural Causes
(1967) (writers' colony)
Shroud for a Nightingale
(1971) (nursing school)
The Black Tower
(1975) (reviewed
here
) (adult care home)
Death of an Expert Witness
(1977) (forensic lab)
A Taste for Death
(1986)
Devices and Desires
(1989)
Original Sin
(1994)
A Certain Justice
(1997)
Death in Holy Orders
(2001)
The Murder Room
(2003)
The Lighthouse
(2005)
The Private Patient
(2008)
CORDELIA GRAY MYSTERIES
An Unsuitable Job for a Woman
(1972)
The Skull Beneath the Skin
(1982)
MISCELLANEOUS NOVELS
Innocent Blood
(1980)
The Children of Men
(1992)
Death Comes to Pemberley
(2011)
NON-FICTION
The Maul and the Pear Tree: The Ratcliffe Highway Murders, 1811
(1971), with Thomas A. Critchley
Time to Be in Earnest: A Fragment of Autobiography
(1999)
Talking About Detective Fiction
(2009)
NOTES
Last updated on September 1, 2014.

Posted by Gilion Dumas
at 7:00 AM
9 comments

Thursday, August 28, 2014
THANKS FOR JOINING ME ON FRIDAYS FOR BOOK BEGINNING FUN!
Please join me every Friday to share the first sentence (or so) of the book you are reading, along with your initial thoughts about the sentence, impressions of the book, or anything else the opener inspires. Please remember to include the title of the book and the author's name.
EARLY BIRDS & SLOWPOKES:
This weekly post goes up Thursday evening for those who like to get their posts up and linked early on. But feel free to add a link all week.
FACEBOOK:
Rose City Reader has a
Facebook page
where I post about new and favorite books, book events, and other bookish tidbits, as well as link to blog posts. I'd love a "Like" on the page! You can go to the page
here
to Like it. I am happy to Like you back if you have a blog or professional Facebook page, so please leave a comment with a link and I will find you.
TWITTER, ETC:
If you are on Twitter, Google+, or other social media, please post using the hash tag #BookBeginnings. I try to follow all Book Beginnings participants on whatever interweb sites you are on, so please let me know if I have missed any and I will catch up.
YOUR BOOK BEGINNING
MY BOOK BEGINNING
Just as this book was being completed, the scandal that has come to be associated with Penn State took a definitive turn. Gerald "Jerry" Sandusky, the football team's defensive coordinator for many years, was convicted of forty-five counts of sexual crimes against children.
-- from the author's Preface to
The Witch-Hunt Narrative: Politics, Psychology, and the Sexual Abuse of Children
by
Ross E. Cheit
.
Child sexual abuse emerged into public discourse in the United States in the early 1980s. A public opinion poll in 1983 indicated that almost all parents were aware of the problem and had seen a story about it in the media.
-- from the author's Introduction: "The Infamous Child Sexual Abuse Cases of the 1980s."
Chiet is a professor at Brown University whose study of criminal sex abuse cases is the basis of his new book. He examined high-profile day-care abuse cases from the 1980s and undertook empirical studies of criminal sentencing in sex abuse cases to determine whether child sex abuse is a pervasive problem or a "witch-hunt" blown out of proportion by eager prosecutors and sensation-seeking reporters.
I got this book because of my work with child abuse survivors and it looks fascinating. It has gotten a lot of media coverage:
For a summary of his argument, see Cheit's piece on The Huffington Post:
Mythical Numbers and Satanic Ritual Abuse

Posted by Gilion Dumas
at 5:00 PM
10 comments

Tuesday, August 26, 2014
The following summer, you went back to the sleepaway camp in New Hampshire. The experiment in unstructured time had been no more than a partial success, that is, largely a failure, so once again you asked to go up north for July and August, and your parents, who were neither rich nor poor but well enough off to spring for the several hundred dollars it would cost to send you there, gave their consent.
Report from the Interior
by Paul Auster. This is a new memoir from the author of
The New York Trilogy
and, more recently, another memoir,
Winter Journal
.
I have mixed reactions to this new memoir from a Paul Auster. His observations and his life make for a good story, but the second-person narration (referring to himself as "you") is off-putting and, eventually, exceedingly annoying. And just when I got so I could ignore the style enough to appreciate the substance, Auster turns from a biography of his childhood to describing, in great detail, the plots of movies he watched. It is possible to glean interesting bits from
Report from the Interior
, but it was an overall disappointment.
The Boston Glob reviewed Report from the Interior
here
; The Seattle PI's review is
here
.
Teaser Tuesdays is hosted by
Should Be Reading
, where you can find the official rules for this weekly event.

Posted by Gilion Dumas
at 8:00 AM
1 comments